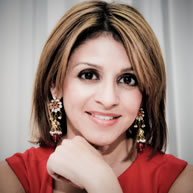 For more than 15 years, Aymee V. Zubizarreta (formerly Ruiz) has passionately honed her communications skills to helping major household brand names (American Automobile Association, Health Net of CA, Florida Department of Transportation, & State Farm Insurance & State Farm Bank) foray into the ever diverse, US Hispanic market.
As such, Aymee has been nationally recognized by numerous trade organizations and media entities as a subject matter expert in the field of US Hispanic PR and Social Media as well as an authority on Public, Traffic & Auto Safety as well as all matters of Insurance.
Most recently, zubizarretA's social media expertise was instrumental in helping State Farm Bank win the coveted 2012 PRSA Silver Anvil (Financial literacy campaign for US Hispanics known as "Cuentas Claras" and "#MiDinero").
Areas of Specialization:
Insurance, Banking & Financial Services, Automotive, Traffic & Public Safety and Transportation.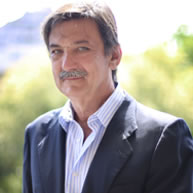 As one of the true visionaries in the field of PR and Advertising in Spain, Portugal and in Latin America, Plana, who's vast years of experience spans for nearly four decades includes the founding and owning of Leit Motiv (Madrid), Leit Motiv (Portugal) and then serving as the President of Leit Motiv/RSCG, EURO RSCG (Spain) and EURO RSCG Latin America.
Plana joins the firm ZubizarretA group as an agency partner and a senior level member of the group's Executive team. He will be primarily responsible for overseeing the firm's international growth and expansion efforts.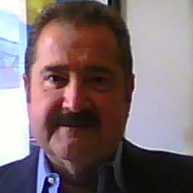 Luis de la Mata has more than 40 years experience in sales, marketing and business development, distribution and public relations within the consumer products CPG industry, both in the US and in Latin America.
Prior to joining the plana zubizarretA group, De La Mata served as Executive VP and COO of Cacique USA, a leading national speciality cheese and dairy products manufacturer and the Division President for Unified Grocers Association, the largest retail-owned co-op wholesale/distributor on the West Coast that services more than 2,300 independent supermarket members.
Earlier in his career, De La Mata also served as the VP of Sales for Iberia Foods Corporation, a division of Unilever/Best Foods, Inc. In this position, he was responsible for managing the sales and distribution of several leading national brands to ethnic markets in the United States and overseas.
Luis De La Mata joins the plana zubizarretA group as a member of its global Executive Leadership team.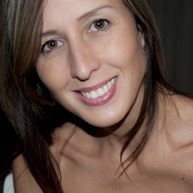 Sacha Suarez has more than 15 years experience in advertising, marketing and business development for brands, especially in the U.S. Hispanic Market.
She started her career in Advertising with the Auto and Real Estate industry. After a few years, she moved to a Direct Marketing Firm and managed DM programs in the contact centers, fulfillment, database management, lettershop/direct mail, and e-commerce. This included programs for clients such as Royal Caribbean, Norwegian Cruise Lines, Celebrity Cruises and Ministry of Tourism for The Islands of the Bahamas.
From 2004-2009, she worked at the Miami Herald Media Company as a Marketing Manager for El Nuevo Herald and then promoted to the online division and helped launch Miami.com. She then went to Univision Communications Inc. as the Business Development manager for Univision.com. She vetted digital partners for the online division and managed contract negotiation for content licensing, sales softwares, and technology services. Partners included YouTube, AP, AFP, Vevo, Getty Images, NFL, NBA, Consumer Reports.
She joins the zubizarreta social media and marketing team.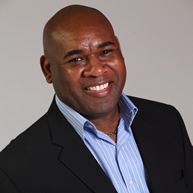 Charles Jones is a seasoned public relations executive with more than 20 years of communications experience. He currently represents a diverse group of clients in Corporate & Crisis Communications; Legal Marketing; Investor Relations Multicultural Marketing; Entertainment Publicity; and Public Speaking & Media Training. He has served as President of CJones PR since 2009.
Before forming the firm, Jones was a member of the management team for one of Florida largest PR firms, where his professional accomplishments included publicizing the national expansion of Florida's largest corporate law firm; managing media relations for the Chinese drywall litigation; and creating events to heighten awareness for one of the nation's largest retail banks.
Jones recently handled crisis communications for the Rothstein, Rosenfeldt & Adler law firm after the managing partner admitted to operating a $1.2 billion Ponzi scheme inside the firm; for actor Gary Coleman's adoptive parents and former agent following the star's untimely death; and for the Bahamas funeral and probate court legal proceedings for celebrity Anna Nicole Smith to determine where she would be buried and who would care for her baby.
Among his numerous honors, Jones received the Black Alumnus of the Year Award from the University of South Carolina; was named a "Trendsetter in Public Relations & Marketing" by Florida Trend magazine; an "Up & Comer in Public Relations" by the South Florida Business Journal; and a "Gold Medal Award" winner by Miami Today.
Jones is on the board of directors for South Florida After-School All-Stars; National Voices for Equality, Education, & Enlightenment; and Lawyers to the Rescue.
A former broadcast journalist, Jones was an award-winning news reporter for WFTV-TV in Orlando, FL; WNCT-TV Greenville, NC; and WOLO-TV in Columbia, SC. He earned a bachelor of arts degree in Journalism & Mass Communications from the University of South Carolina in 1991.
Facebook, YouTube, Twitter, Google+, Pinterest and LinkedIn are considered the cornerstones for most of today's social media marketing business strategies. Yet, many small to mid-sized businesses have yet to take the leap into social media cyberspace.

Here's how we can be of help.

At the plana zubizarretA group, we understand every aspect of what it takes to build and/or strenghten a brand name among a new, niche audience.

Whether you run a small business start-up, a non-profit or a well-established corporation, having a social media footprint on the web has become a necessity.

Prior to developing an integrated communications strategy, either for the general market, the online mom, or the US Hispanic consumer, the plana zubizarretA group works very closely with its client in identifying the

"why" before determining the "how".

Also, given that there are currently 13.5 million Latinos on Facebook and 8.1 million on Twitter, there is no time like the present for brands to be developing a social media strategy that is in-culture and in-language.

Therefore, it is extremely important to take into consideration what is your intended audience's "culture", "language" and their online behavioral patterns before developing your digital efforts.

Last but not least, before we finalize your businesses integrated communications strategy, we also will make sure that it ties back to your brand's key performance indicators and that it fits in with your overarching marketing & PR plans.
SOCIAL MEDIA MARKETING & CAMPAIGN

Overarching Social Media Strategy
Social Content Strategy
Social Media Profile makeover
Social experience re-design
Custom, mobile applications
Interactive Web Design & Creative
Search engine marketing
Integrated Marketing
Online Fundraising Strategies for Non-Profits or Educational institutions
Web, email, offline/online components that tie back to your online strategy
Conversion-based optimization using proprietary technology that identifies what keywords and sites drive the most traffic

hispanic public relations and media services

Hispanic PR Strategy
Hispanic Media Pitching, Placement & Outreach
Media training (Television, Radio, Print, Online & Social Media)
Copyrighting (English & Spanish)
Community Outreach
Public Affairs Campaign Development
PR For the Purpose of Recruitment & Retention of Top Talent
Translations Services (US Spanish, Latin America, Portuguese)
Never underestimate the value of traditional PR & New Media for a business, product, or expert.
The plana zubizarretA group offers integrated PR, Media, Marketing & Social Media services for businesses that desire to ignite, engage, connect, and maintain strong brand awareness with today's savvy Latino consumers.
We have successfully promoted a businesses product or service to both the General Market & US Hispanic consumer in the following arenas: insurance, fashion, banking, private wealth management, physician offices, academic institutions, and not-for-profit organizations to name a few.
The plana zubizarretA group realizes that every business has unique needs and goals.
Therefore, after carefully listening to our customer's needs, we can customize a PR, Marketing & Social Media strategy that will help promote your business without breaking your budget.
Whether you desire an in-depth publicity campaign or specific media services, our range of service offerings are as follows:
MEDIA RELATIONS
"BOOT CAMP" CAMPAIGNS

The plana zubizarretA group can create an intense, 4-12 month publicity campaign for the General Market, US Hispanic and the Latin American consumer, strategically outlining the most media exposure possible for your business, product, or event.

Campaigns include strategy development, writing news releases, media pitching, scouting journalists' queries, follow up, interview booking, media story placement, and media monitoring & measurement.

BLOGGER RELATIONS & OUTREACH

Looking to engage online with many of today's top Latina influencers?

If so, blogger outreach can be a very effective method of increasing visibility for your products and services.

By "reaching out" to influential bloggers willing to review or recommend your products you can reach audiences they have already built.

PRINT
CAMPAIGNs

Some of our business clients feel that print media (magazines, dailies, weeklies) is the best medium for them to get the most exposure, locally.

Therefore, we also offer print-only campaigns for businesses and product exposure.

ONLINE-ONLY
MEDIA CAMPAIGNS

This type of communications-specific strategy not only works well in maintaining long-lasting & meaningful relationships with digital media across the country on a daily basis, but it is also on the cutting edge of e-zine's, blogs, blog hosted radio shows, podcasts and other rising stars of the Internet.
DEVELOPMENT OF DIGITAL & TRADITIONAL PRESS MATERIALS

The plana zubizarretA group creates digital and traditional press materials that are specific to your media needs.

Press kits may include:
A multi-media news release that is Search Engine Optimized and can contain embedded hyperlinks to your company's website or online newsroom.

Additional services we can provide are:
online press pitches, media advisories, a one-page bio or company backgrounder, a fact sheet and a list sample interview questions.

PR MAINTENANCE PLAN

Publicity can ignite visibility, but how is it sustained?

As part of our PR maintenance campaign, we'll include you on our "Experts List" which is shared with our media friends daily.

We'll continue to scout media queries on your behalf, look for expert source opportunities and continue to pitch you to media when we come across those opportunities.

This campaign is only offered as a follow-up to a full-scale or tour campaign.

PR CONSULTING

Consulting services include:
strategy development, press material generation, and event promotion advice, among other types of consulting.

Over the years, we have consulted many experts, small to mid-sized businesses and entrepreneurs on PR plans, events, strategy and publicity execution, among other topics.
SOCIAL MEDIA COACHING

In today's media market, one of the most crucial components of your platform is social media.

As more traditional media outlets close and more consumers turn online for both news and products, getting quality exposure is less about print-only exposure or broadcast-only interviews; it's about being readily searchable online.

The plana zubizarretA group can give you the tools for a sustainable social media platform.

Our social media for business coaching includes individual or group training, in English or Spanish, on today's most popular social media platforms like: Google+, Facebook, LinkedIn, Twitter, YouTube & Pinterest.

SOCIAL MEDIA MARKETING

Complete blogger outreach programs and on-line/off-line events
Development of Facebook fan pages, widgets, and viral campaigns
Client-branded blogs & YouTube channels
Crisis Communications using Social Media
Client-branded community building strategies on Facebook & Google+
Comprehensive Twitter programs